Home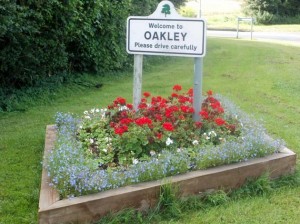 New: Front Garden Stalls, 26 June.
Please choose Oakley Village Show menu and then Front Garden Stalls under it.
Bluebells walks in and around Oakley. Please see under the Love Oakley? Go Green section.
Oakley Support Network
The support network is still available if you need help.
We are an informal support network connecting you with local volunteers so if you need help or support please ring 01256 267800 leave a message to get a call back.
10 am – 4 pm Monday to Friday
The Community Association for Oakley, Deane, Malshanger and Newfound was formed in 2012 to:
Bring together residents, voluntary and not for profit organisations and statutory authorities to support each other for the benefit of the community
Facilitate opportunities for social welfare, leisure and recreation to enable local residents of all ages to achieve their full potential
Foster community spirit by improving communication and information flow between residents and organisations
Oakley Community Association is affiliated to Community Matters and Basingstoke Voluntary Services.
OCA can be contacted via [email protected]
Oakley Community Association's constitution can found under the menu item "About OCA".
Benefits of membership:
A central community information point
Calendar of events and publicity for clubs
Regular email newsletter
Support for new organisations and projects
Resources list – item available to hire
Individual residents or village clubs (affiliate membership) may become members of Oakley Community Association at no cost by using the Newsletter tab.
Registered Charity Number 1165256