Home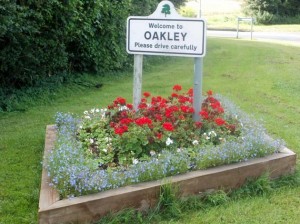 Oakley Sports Weekend, this weekend!
See Sports Weekend 2022 tab
NEW:
I am excited to be launching Oakley's Woodland Wellbeing Walks.
These walks will be gentle and short versions of the well established and popular Oakley Health Walks [led by Jenny Banks].
My plan is to start with a monthly weekday slot, on the second Friday, with option to increase to two each month [depending on interest].
When: Friday, 13 May @ 10:30 am
Where: School lay-by car-park
Distance / Duration: a gentle meander taking up to 1 hour / 2 miles distance
Suitability: for all ages….anyone who wants to re-connect with nature and their own wellbeing: 'Let Nature Restore and Renew".
To Note: the circular routes will be varied but all will use local field & woodland pathways. Stout shoes or boots needed.
Interested? call or text Barbara on 07722 957057
Barbara Robson
The Community Association for Oakley, Deane, Malshanger and Newfound was formed in 2012 to:
Bring together residents, voluntary and not for profit organisations and statutory authorities to support each other for the benefit of the community
Facilitate opportunities for social welfare for leisure and recreation to enable local residents of all ages to achieve their full potential
Foster community spirit by improving communication and information flow between residents and organisations
Oakley Community Association is affiliated to Community Matters and Basingstoke Voluntary Services.
Registered Charity Number: 1165256
Village information is also available on the Parish Council web-site http://www.oakleydeane-pc.gov.uk/