Front Garden Stalls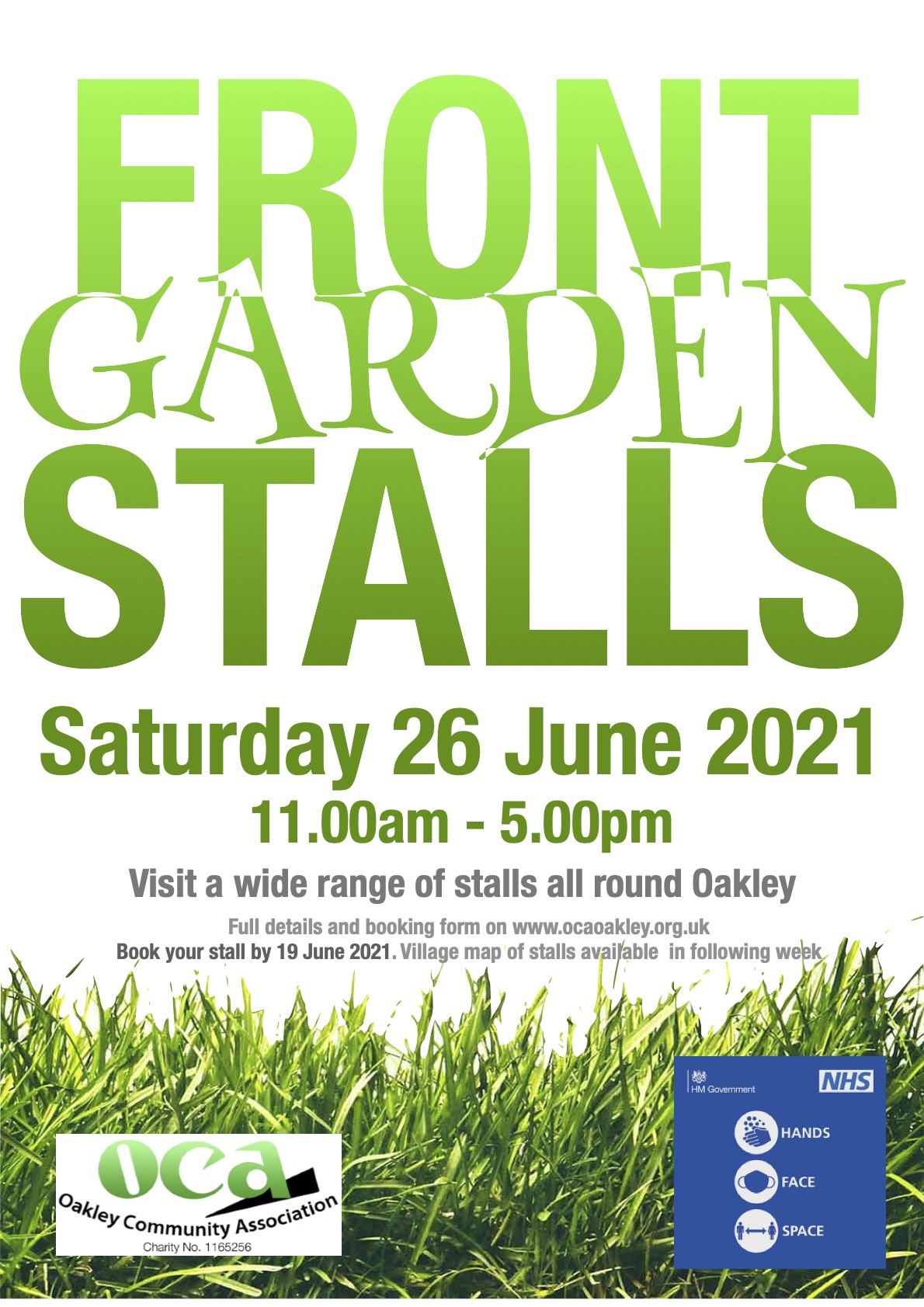 Front Garden Stalls Event, 11 - 5 pm, Saturday 26 June 2021
If you wish to have a stall, please fill in the booking form below by 19 June
A map of stalls will then be prepared and available on website (plus some hard copies available after that date outside Jolly Olly's)
When visiting stalls, please remember to observe Covid social distancing rules.
Government guidance remains that you should stay 2 metres apart from anyone who is not in your household or support bubble where possible, or 1 metre with extra precautions in place (such as wearing face coverings) if you cannot stay 2 metres apart.
COVID-19 spreads mainly among people who are in close contact (within 2 metres). The further away you can keep from other people, and the less time you spend in close contact with them, the less likely you are to catch COVID-19 and pass it on to others.