Christmas in Oakley 2020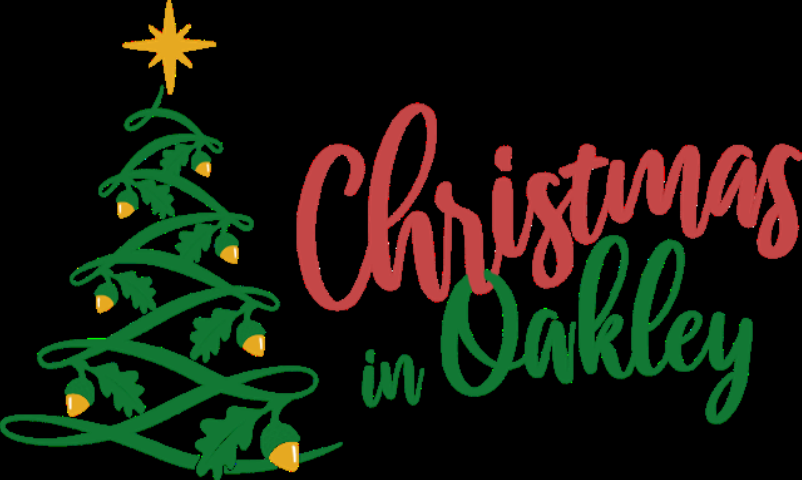 P r o g r a m m e o f E v e n t s, 21 Nov - 25 Dec
21 November - 11 December | Virtual Christmas Fayre
Time to get festive and support local Oakley businesses this Christmas season! (via Facebook)
1 - 25 December | Oakley Community Advent Calendar
Shops and homes will use their imagination to create a living community Advent Calendar in their front windows. A newly decorated window will be revealed, or "opened", on each day of Advent across Oakley.
1 - 30 December | Holiday Rambles
The Hampshire countryside is stunningly beautiful all year round! Bundle up warm, pack some treats and a hot drink to go, and enjoy local winter walks and rambles. Please contact Barbara Robson for maps and route ideas (07722 957057)
Friday 4 December | Virtual Christmas Market Event
Join us for a special one-night live digital Christmas Market with opportunities to meet the venders, browse, shop and get yourself sorted for Christmas (via Facebook).
5 - 6 December | Follow the Star
Twinkle, twinkle Christmas star appearing in windows near and far. Discover a new one every day, as we walk the Christmas way!
Sunday 6 December | Christingle Celebration!
Kick off the Christmas season with fun and festive service of music and stories and puppets and a MASSIVE orange and a bicycle ... All available online at the St Leonard's [email protected] YouTube channel.
Saturday 12 December | The Twelve Days of Christmas
Don't miss the video premier of this classic Christmas musical tradition reimagined with a 2020 Oakley twist! (via YouTube and social media)
Sunday 13 December | Comfort and Joy: St Leonard's Virtual Carol Service
Rediscover the hope at the heart of this Christmas season with a service of carols, readings, drama and musical contributions from across our village (via YouTube)
Monday 14 December | A (Not So) Silent Night: Rediscovering the Carols We Love and Loath and Never Heard of!
An evening of music, conversation and reflection with Ben Kautzer. Explore the meaning of Christmas in the best and the worst of our favourite Christmas carols. To sign up, email Penny ([email protected])

14 – 24 December | Oakley Christmas Tales and More!
Enjoy a week of full of Christmas stories and poems recorded by various members of our community. A new contribution will be shone every night!
Wednesday 16 December | Oakley Christmas Quiz
This year the Oakley Infant School is putting on a fun and festive quiz night for everyone in our community. To book, please contact [email protected]
Saturday 19 December | Christmas Music & Messages: Live Music from Oakley to Family & Friends
From 3 pm, Karen Middleton and local musicians will play live Christmas music interspersed with your messages sent to family and friends in other parts of the country ... and even the world! Email your brief messages of love and greetings to [email protected] for Karen to read out in between the musical items. (via Facebook and YouTube)
Saturday 19 December | The Oakley Pantomime Society (TOPS) Saves Christmas!
No Christmas in Oakley would be complete without a contribution from the creative comedy gold of Ann Davis and TOPS. Brighten up your Christmas with our first ever virtual panto experience!
Sunday 20 December | Blue Christmas
Christmas is not always an easy or happy time, especially this year. If you find yourself longing a quiet space away from the glitz and festive noise, Blue Christmas is a short service of comfort and hope for anyone facing a difficult Christmas. Pause, reflect, light a candle, and remember that you are not alone.
2 pm @ Wootton St Lawrence and 4 pm @ St Leonard's Oakley, if COVID lockdown restrictions allow, and online at [email protected] (via YouTube). To sign up, please contact Penny ([email protected]).
21 – 22 December | Santa's Sleigh Drive
Santa is coming to Oakley! All are welcome to come and give Santa a wave and wish him a merry Christmas from your front gardens and drives. Information about the route will be available soon.
Thursday 24 December | Oakley Christmas Doorstep Sing Along
At 6 pm on Christmas eve, gather your household onto your front garden or drive to join together as a whole village to sing a few Christmas songs and carols.
Thursday 24 December | Crib Service
A special [email protected] Christmas eve service for all ages and experience the Christmas story afresh with music, readings, puppets and perhaps even a cheeky visit with our favourite Christmas donkeys!
Thursday 24 December | Candlelit Christmas Eve Services
Come and enjoy a live traditional candlelit crib service at Wootton St Lawrence or a contemporary Christmas Eve Communion service at St Leonard's Oakley, if COVID restrictions allow. There will also be an online Christmas Eve service for those tuning in from home (via YouTube). Experience the wonder of heaven touching earth in the person of Jesus this Christmas.

Keep up to date with the OCA: www.facebook.com/OCAOakley
For more info about the Christmas programme, please visit the websites of the Parish Council, the OCA, St Leonard's Church and the village community Facebook pages